Keynote Speakers
home
Programmes
Keynote Speakers
Prof. Young-Hyang Park (LOCEAN/Univ. Paris 6 and National Museum of Natural Histories, France)
"A novel Southern Ocean oceanographic cruise on the Korean icebreaker Araon"
Young-Hyang Park is Physical Oceanographer and Professor at LOCEAN/Univ. Paris 6 and National Museum of Natural Histories, Paris. His researches are mainly on the ocean circulation, in particular in the Southern Ocean, using direct and satellite ocean observations. He received a French Academy Prize "TCHIHATCHEF" awarded by the French Academy of Sciences for recognizing the achievement in the southern Indian Ocean research activities and a NASA Prize "William T. PECORA" awarded by the NASA for recognizing collective contributions to the satellite altimeter mission TOPEX/POSEIDON. He studied at Seoul National University and obtained a Ph.D. from University of Western Brittany, Brest, France.
Dr. Sang Hong Lee (Institute for Information & communications Technology Promotion (IITP), Korea)
"The ICT paradigm shift with the rise and fall of Global ICT companies"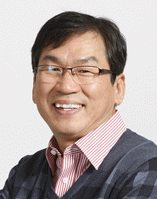 Sang Hong Lee is the president of IITP, which has its main office in Daejeon, South Korea. His main responsibilities cover planning, evaluation and management of national IT R&D funding. Development of national R&D policy and IT human resource development is also an important role. Now he is more focusing on commercialization of IT R&D results. Before joining IITP, Sang Hong Lee was active in research and strategic position. He was leading KT Powertel as CEO and Advanced Institute of Technology of Korea Telecom as Vice President. Research areas there include ICT convergence, ICT service, technology planning, network, multi-media and standardization. He holds a PhD in Information Engineering at Sungkyunkwan University and a Master's degree in Computer Engineering at Yonsei University.
Prof. Woo-Sung Jung (POSTECH, Korea)
"Future Issues and Strategy"
Woo-Sung Jung is an Associate Professor of the Department of Industrial and Management Engineering and the Department of Physics, POSTECH.
Dr. Kew-Ho Lee (Korea Research Institute of Chemical Technology, Korea)
"The Paris Agreement and Korea's Carbon Utilization"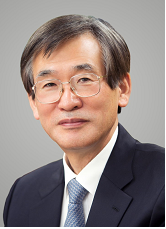 Kew-Ho Lee is the president of Korea Research Institute of Chemical Technology.
Dr. Seok-Jin Yoon (National Research Council of Science & Technology (NST), Korea)
"Changes of Governmental Research Institutes' Roles in the Era of the Fourth Industrial Revolution"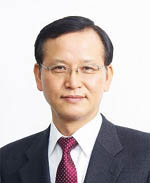 Seok-Jin Yoon has been serving as Director General for the National Research Council of Science & Technology (NST) since August 2014. Before joining the NST, he was a Director leading Research Planning & Coordination Division, Future Convergence Research Division, and Materials & Devices Division at KIST, while serving as Principal Research Scientist as well. Dr. Yoon's main research area is the realization of ultrasonic motors for information devices, such as a mobile phone, micro-PDA and digital camera and the modeling, processing, characterization and optimization of solid state ionic devices (sensors, batteries, fuel cells). He received his BS, MS and PhD degrees in Electrical Engineering at Yonsei University in Seoul, Korea. He is also a Fellow of the Korean Ceramic Society, Korean Sensor Society, and a Member of Marquis Who's Who in the World, in the Engineering and in the Asia. Recently, he was elected as the next President of the Korean Institute of Electrical & Electronic Material Engineers (KIEEME).