Site Visit
home
Complementary Programmes
Site Visit
EKC 2016 Energy & Environment Site Visit Programme
1. Urban Redevelopment Berlin:

Learning from IBA 1987, Potsdamer Platz & Co-Housing Projects at the Park of Gleisdreieck!

Berlin's Potsdamer Platz is the largest inner-city redevelopment project after the fall of the Wall. In what used to be part of stands a new, mixed-use metropolitan district that tries to combine the applicable requirements in architecture, urban development, infrastructure and the environment in innovative ways.
This tour through the Potsdamer Platz to Co-Housing Projects in Gleisdreick will offer an entertaining insight to the district's past, present, and future with concrete examples like Heating and Cooling Building System, using Rainwater, natural purification biotopes and DGNB Standards Certification.
- Time: 09:30 ~ 12:00 on 26 July 2016
- Tour route: Estrel Hotel → Potsdamer Platz → IBA Buildings → Co-Housing Projects at the Gleisdreiecks
- Fee: 30 Euro (including public transport and translation, excluding lunch)
(Source: https://commons.wikimedia.org/w/index.php?curid=715371)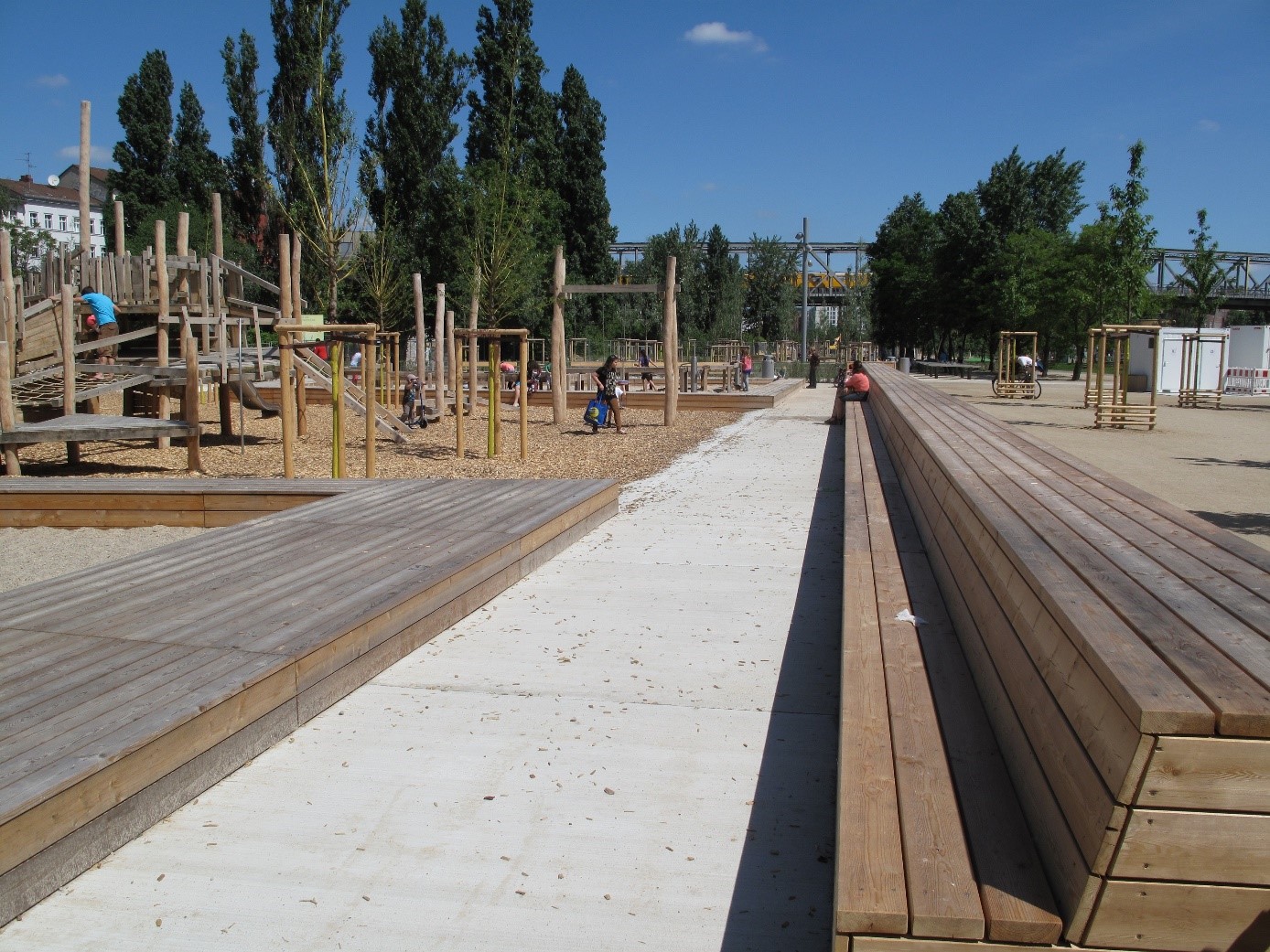 (Source: https://commons.wikimedia.org/w/index.php?curid=32512476)
2. Sustainable City Berlin:

Four hour excursion to discover the sustainability in Berlin!

As a subprogram of the environmental section titled "Response to Climate Change" a four-hour-long excursion program will offer you a chance to grasp brief overview of the environmentally friendly industry and life style.
Adlershof, close to our venue, became one of the modernist complexes focusing on science, technology and media in Germany, particularly in harmony with sustainable life style. The short time excursion will provide you with fascinating opportunities to catch the both sites of a cutting-edge technology development and an ecological housing community.
- Time: 14:00 ~ 18:00 on 26 July 2016
- Tour route: Estrel Hotel → science complex Adlershof → ecological housing project <Lebenstraum-Johannisthal>
- Fee: 30 Euro (including public transport and translation, excluding dinner)

(source http://www.adlershof.de)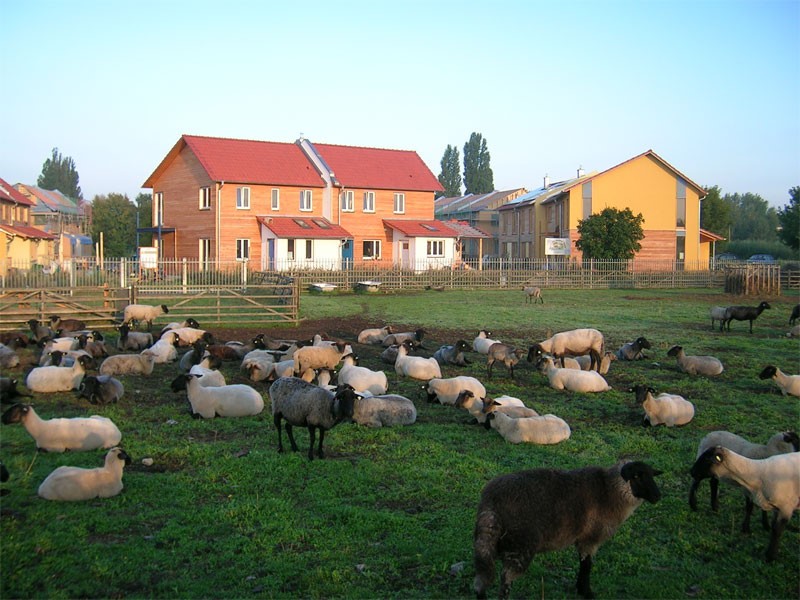 (source: Lebenstraum-Johannisthal)